23 Boutique Hotel
---
An 18th Century villa turned into a charming boutique hotel with a magic blend of original limestone and Award winning interior design.

With 8 rooms, affordable luxury and cosy accommodations, we aim to be your "Home away from home".
23 Boutique is located in Floriana, just a few minutes walk from Valletta Waterfront and the capital Valletta, which was also named The Culture Capital 2018 and is also an UNESCO Heritage Site.

The area is perfect if you want to be close to everything but not right in the middle.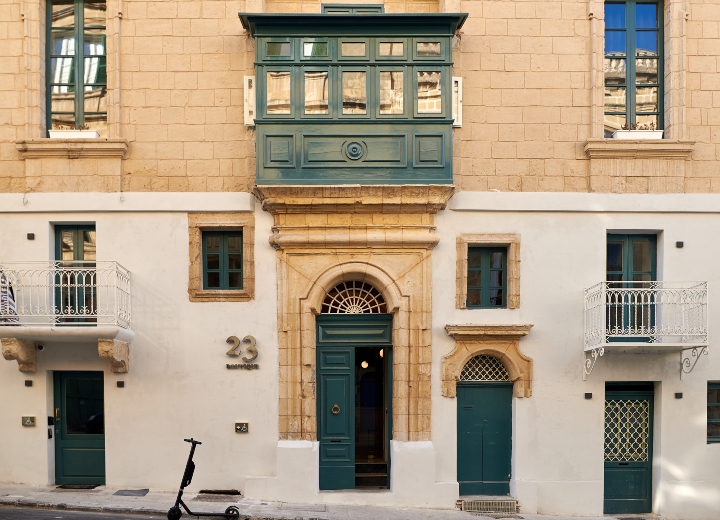 About Floriana
---
Floriana, also known by its title Borgo Vilhena, is named after Pietro Paolo Floriani, an Italian military engineer. He designed the Floriana Lines in 1636 and the main purpose was to create an outer defensive line for the capital city.

Besides being just a street away from the Granaries, that annually hosts free concerts with internationally famous artist like Andrea Bocelli, Liam Gallagher, Umberto Tozzi, Cheb Khaled and Isle of MTV, everything you need is just around the corner (bus terminal, ATM, pharmacy, bars & a restaurant, Convenience store).
Floriana has the largest square in Malta, the largest number of public gardens anywhere in Malta and the most monuments of national importance on the island by some of Malta's most prestigious artists - that's a lot of superlatives for a town of just 2,600 residents.